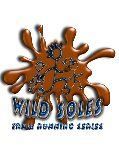 ---
Local trail enthusiasts Abbigail May and Marie Peterson are inspiring a whole new level of interaction with the landscape. They are encouraging local families to take to the trails for an exciting new Shuswap trail running series. "You will have fun with family and friends as you discover the exceptional trail system of our local parks", says May.
There are four events in the series, with the first at Little Mountain Park on April 23, culminating in the Larch Hills event on May 14. There are also events at Park Hill and South Canoe. Each event has a 2km or 5 km route option. Trail marshals ensure the safety of participants, and the food and prizes at the end ensure even more fun for everyone. People who register for all four events will be entered in a draw for running shoes from Cool Running.
"Many sponsors helped make this series possible, and we thank them all. Refreshments and draw prizes at each event are provided by local businesses", says May. "We also appreciate the work of the Shuswap Trail Alliance, building the trails and putting up the signs so we don't get lost. The trails in the Shuswap are world-class, and we are excited to launch this new running series on them. These events are such a good way for people to discover the trails we have in our own backyard. And it is a good way for families to spend time together."
For more information on the Wild Soles Trail Running Series, go to shuswaptrailalliance.com, and click on the Events page. For updates and details, go to facebook.com/WildSolesTrailRunning. Email Abbigail May at wildsolesinfo@gmail.com, or call 250-832-7846.