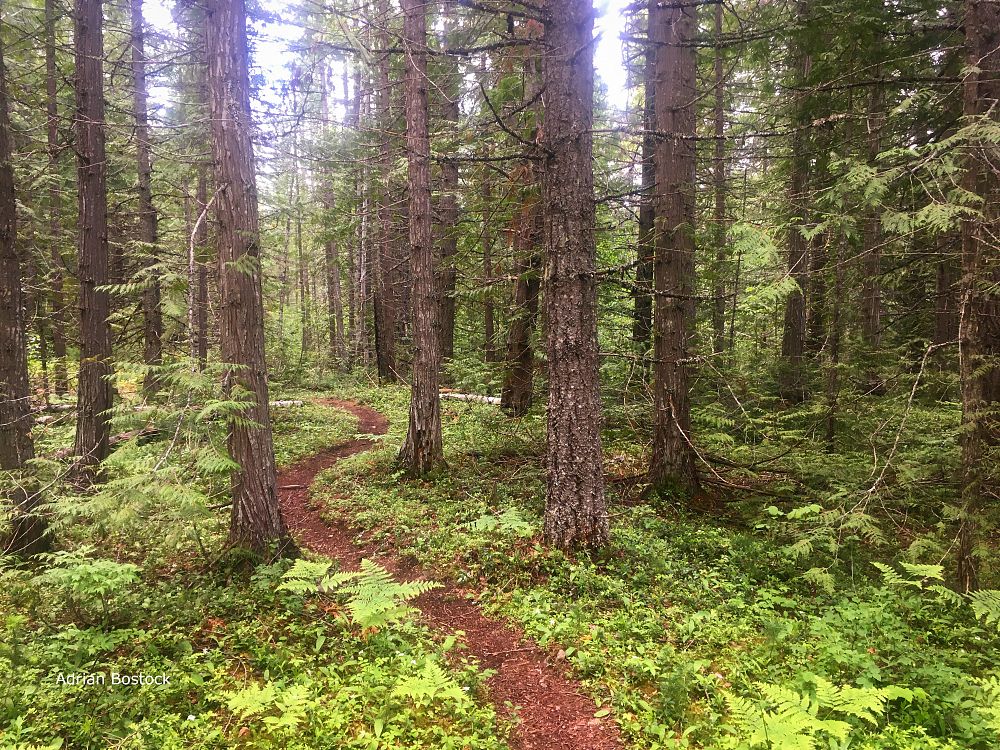 ---
The Shuswap, Secwépemc Nation Territory, British Columbia – The Shuswap Trail Alliance (STA) will once again be hosting its much-anticipated annual fundraiser February 4-20. While it's not the party we all know and love, we still plan on having fun!
The community is invited to join us for the 2022 Shuswap Trails Online Silent Auction at www.trellis.org/shuswap-trails-2022-fundraiser - bidding opens at 9:00am February 4th. Just like last year it's going to be a couple of weeks of supporting trails throughout the Shuswap AND supporting our local businesses. The 2022 online silent auction format will again include enhanced opportunities to feature local businesses, item photographs, and website links to encourage people to support local businesses. There will be a 50/50 raffle, with tickets available the duration of the event – last year's winner took home over $3,500!! New this year is an option to buy a limited-edition STA toque, while supplies last – so get yours while you can.
The February fundraiser lays the foundation that allows the Shuswap Trail Alliance to work with regional partners throughout the year. The funds are leveraged with matching grants, donations, in-kind contributions, dedicated community project budgets, and an extraordinary contribution of volunteer time to grow local greenway trails throughout the region. Through the generous support of businesses and individuals alike, last year's Silent Auction raised over $57,000 in support of STA trail projects throughout the region.
Over the course of the ongoing pandemic, the STA has received many thankful messages from trail users of all ages and walks of life. "We are truly blessed with the wide and varied network of outdoor recreational trails we've collaboratively developed, built and maintained over the years," says Jen Bellhouse, Executive Director of the STA. "It has become an invaluable community asset that supports both our physical and mental health. We continue to be humbled by the community support that we receive, and we're looking forward to a chance to showcase local businesses on the auction site."

The Shuswap Trail Alliance auction committee thanks and invites everyone throughout the region to participate in the Online Auction. They look forward to seeing you online February 4-20 and as always in-person on our excellent trails, whether you are a hiker, biker, skier, or a casual pedestrian.
For more information on this release, contact:
Jen Bellhouse, Executive Director, The Shuswap Trail Alliance
250-804-3530