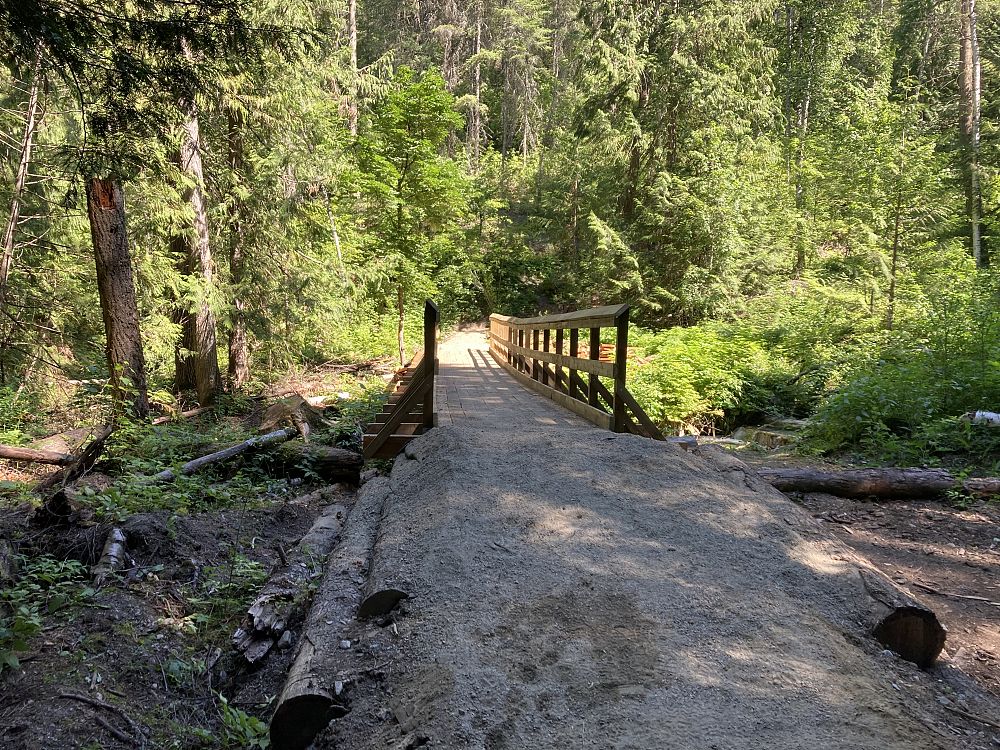 ---
News Release: September 12, 2022
Grand Opening celebration at the South Canoe Trail Network
The Shuswap, Secwépemc Nation Territory, British Columbia – The Shuswap Trail Alliance (STA) invites you to attend the Grand Opening Celebration at the South Canoe Trailhead Saturday, October 1, 2022, at 10:00am.
Through many partnerships, funding sources, and countless volunteer hours the South Canoe parking lot/trailhead has seen many improvements over the last couple of years. The enhancements have expanded the accessibility of the park and trails to people of all ages and abilities and the creation of the gazebo (in progress) has increased the functional use for all weather and all seasons. This is evidenced by increased use of the park and trails throughout the week and through all seasons. The addition of accessible trails for universal mountain bike and hiking access has allowed a broader range of public use including families with young children and seniors of varying abilities. The expansion of the parking area and improvement of safety fencing has helped to accommodate and manage this increase in community use.
The Ida View trail and East Canoe Creek bridge have also been completed and connect the South Canoe trail network with the Larch Hills Traverse via the Rubberhead trail system. This section of the Larch Hills Traverse was the final section needed to create a loop through the Larch Hills Nordic ski area with trails starting and ending in South Canoe. "The East Canoe Creek Bridge is a prime example of what can be accomplished when folks work together", said Jen Bellhouse, the Executive Director. "Between donations, volunteer hours, and grants the bridge was completed over the span of a year and was a real labour of love for many. We could not have done this without support from the City of Salmon Arm, and we extend huge thanks to everyone that has helped make this possible".
The Shuswap Trail Alliance would like to take the opportunity to celebrate the many successes at South Canoe by hosting a Grand Opening Celebration, at the South Canoe parking lot on October 1, 2022. Join us for coffee and snacks, while recognizing the partners, funders, and volunteers that contributed to the improvements. For those interested the Shuswap Cycling Club will be leading a guided ride after the celebration.
For more information on the STA visit www.shuswaptrails.com.
For more information on this release, contact:
Jen Bellhouse, Executive Director, The Shuswap Trail Alliance
250-804-3530
jen@shuswaptrails.com